Confidence and Competitiveness, our central focus.
The confidence and the competitiveness in our Firm, is the central pillar of our work, each client is unique, to each client you must give him what he demands. Excellence and effectiveness in our work, we understand that only is achieved under the direct and mutual trust of the customer. Our client becomes part of our group, his problem is our problem, and our SOLUTION is his SOLUTION.
Our professional team has as the principal foundation of work, the understanding with the customer, and provide a solution to his problem. The most important thing for us is to understand the customer, know thoroughly his problem, know his needs, and depending on all this, propose the best solution, for us the goal is the SOLUTION
Our team is formed, first by people who care and understand the customer, and in addition they are professionals, that attend of form distinguished and defined to every customer, of urgent form, forceful and without formalities, and defining already, from a beginning, the strategy of defence or attack, we start from the very first time to find the SOLUTION.
Vocation allows us to focus all resources in each case, achieving full customer satisfaction.
Quality assurance of our professional service, is the experience of our professionals, specific knowledge of the matter, as well as a connection and permanent information of the customer about the case.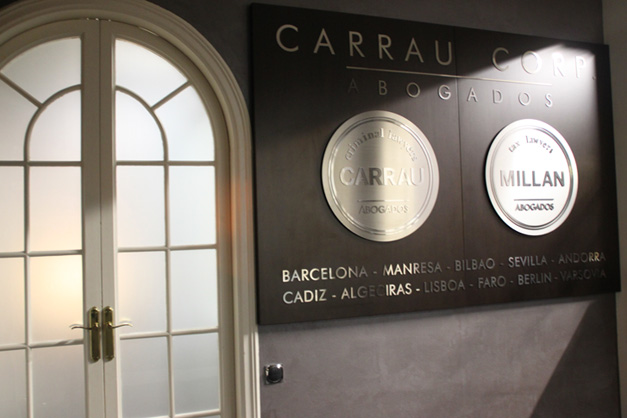 Efficiency as fundamental method.
The work of our professionals rests its foundations with the daily demands and effectively imposed by the world of law, being in constant contact with current legislative business and to provide current advice rigorously. We have the latest technology to stay ahead of the latest legislation and World Jurisprudence, offering our customers a global vision of their problem.
Integral Advice.
Our main premise allows the client to have a global vision and comprehensive about his advice, so much worldwide like multidisciplinary, in any matter of law, both for their service, business or to his personal life.
In turn, our independence, we can also coordinate our work with other law firms, auditors, accountants, professors from different Universities, Business Banks, financial institutions and professional advisors from diverse fields of activity, both nationwide and abroad..